Export Reporting Data
Need raw data for more analysis? You can export your activity feed into a CSV file, which you can process with Excel. You can also print out the reports data(or save it as a PDF file).
Generate an Export
To export your activity feed, first, head over to the Activity feed menu and select Save/Export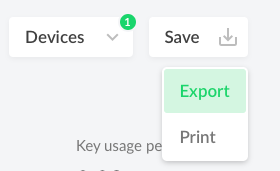 In the modal that appears, you can select a date range for your export and also select which guests you want to include. By default, all guests are selected.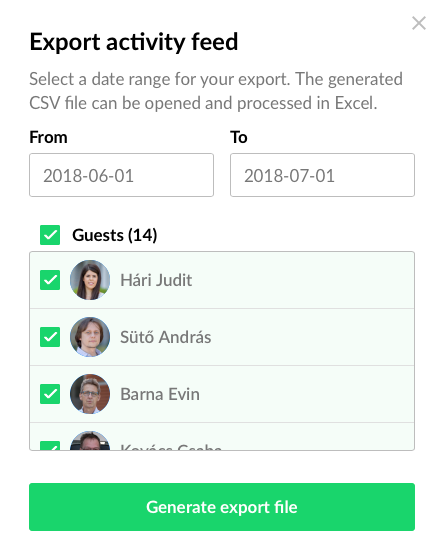 Click on the Generate export file button to create your export results. A message will be displayed below the button indicating a successful export. Click on the Click here button to download the CSV file.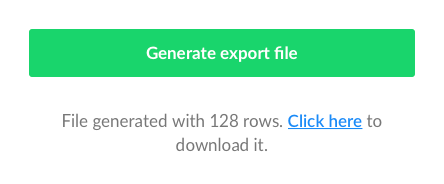 What's in the export?
The following fields included in the export, in this order:
Event type
Date
Guest's email address
Guest's name
Device name
List of possible event types:
sent: key sent to the guest
downloaded: guest accepted the invite and loaded the key into the app
connected: guest used the key
revoked: access has been revoked from the guest
renewed: invitation sent again to the guest
deleted: guest deleted
edited: access type edited
Print out the report
You can also print out the report that appears at the top of your activity feed. To do that, simply click on Print under the Save button: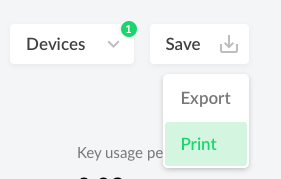 This will automatically open your Print window. Both on Windows and MacOS, you can download it as a PDF instead of printing it out:
On MacOS, simply select the Save as PDF option in the bottom left corner.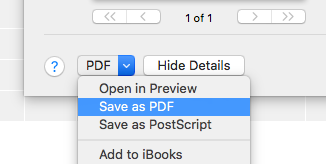 On Windows, select Microsoft Print to PDF as your printer, this will save the file instead of printing it.