How small is the Nold Open device and is it waterproof?
With the plastic housing and the connector plugged in, the size is 10cm x 5cm x 2cm (4in x 2in x 0,8in). Without the plastic cover, the size is 7,5cm x 4,5cm x 1,5cm. As you can see, Nold can fit into very tight spaces, like control boxes, switchboxes etc…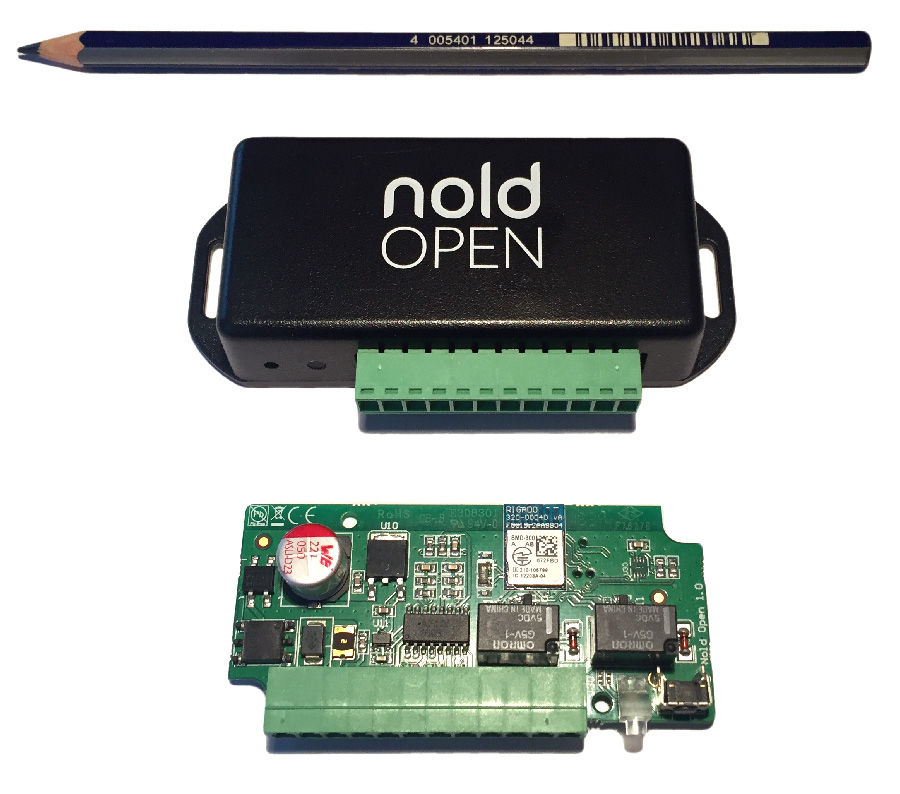 Nold is not waterproof, so if you're planning to use it outside, we recommend using a waterproof plastic housing for Nold.