Payments and Invoices
As the account owner, you can change your subscription and payment method at any time. Let's take a quick look at the Billing page once you are on the premium plan. Only the account owner is able to access this page.
Update Payment Details
At the top of the page you can see when is the next payment due (we automatically charge your PayPal or credit card). To change your billing details, simply click the Edit link below your address.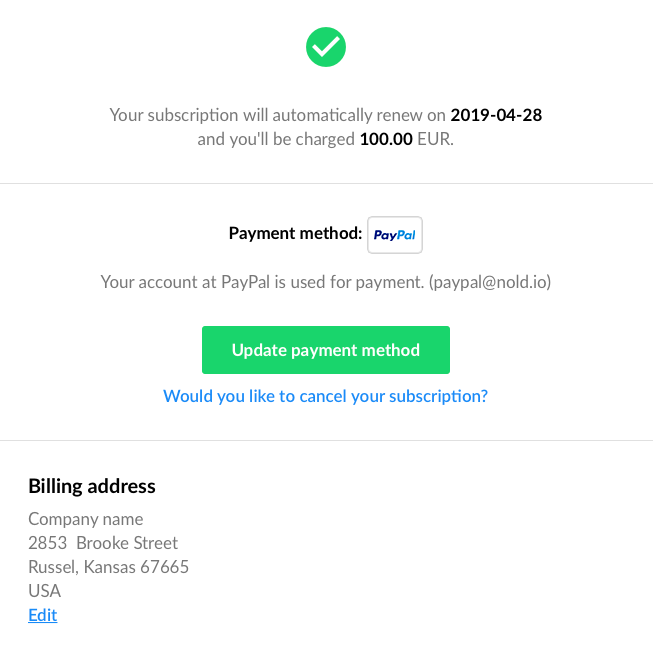 To change the payment method, click the Update payment method button. A new section will appear where you can see your current payment method. Click the Change Payment Method button, which will bring up automatically our saved payment methods and the ability to add a new one.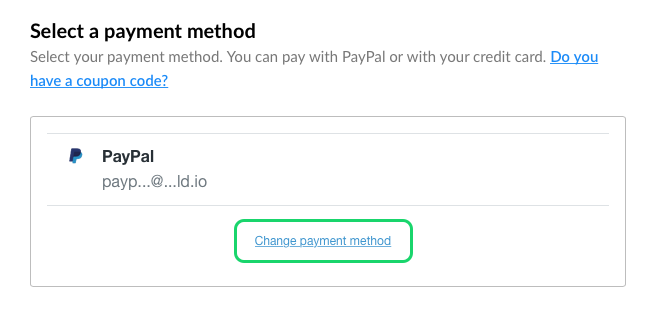 View and Print Invoices
If you need to print invoices, scroll down to the Invoices section. You'll see all your past payments listed in the table. Clicking the Download button will open up the PDF file of your invite which you can print out or save. We also email you every invoice.