What do I need to install Nold Open?
In most of the cases, all you need is a 4 or 6 conductor bell wire and a small screwdriver to connect these wires to Nold. 

If you are planning to use Nold outdoors, you might need a waterproof plastic enclosure, since Nold is not waterproof. 
For certain garage door openers (like Liftmaster or Chamberlain openers), it might be difficult to access the power output to power up Nold. In this case, you need an additional power adapter to power up Nold. Any 9-24V power adapter will work just fine. You can buy these at your local hardware store or you might have an old charger. For example: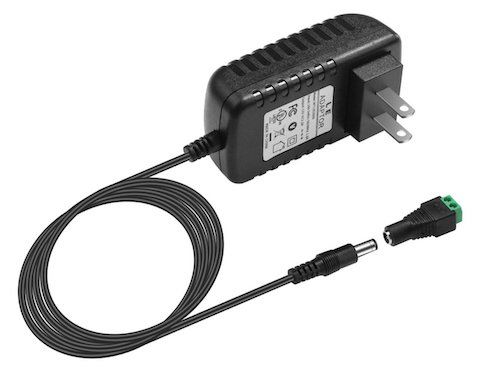 Simply cut off the connector from the end (or use an adapter like on the photo) and connect it to Nold. Don't worry about the order of the wires, Nold Open is polarity independent.